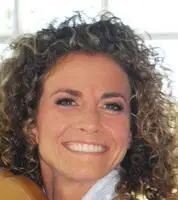 About Dr.Kimberly Benson
My clinical practice is based on the belief that my clients needs are of the utmost importance. I am committed to meeting those needs. As a result, a high percentage of this business is from repeat customers and referrals. I would welcome the opportunity to earn your trust and deliver you the quality, trust, you need to attain awareness, growth and healing. It is my belief that life throws us many different situations and circumstances, some of which we can deal with ourselves and some of which we need an outside source to help guide us along the way. Asking for help by society is sometimes viewed as a crutch/weakness, but in essence asking for help is the strongest characteristic we could have within ourselves. Not asking for help symbolizes the ultimate form of weakness and fear. By admitting our imperfections and need for help it is my belief that we enable ourselves to live fuller and happier lives.

My name is Kimberly Smith Benson; Licensed Mental Health Counselor, I specialize in psychodynamic psychotherapy and depth psychology with an emphasis on contemporary theories including but not limited to Interpersonal and Relational Models. I employ an individual approach to all diagnostic and treatment presentations. I have been involved in human services since 2002, and I have extensive training in crisis management, trauma, eating disorders and addiction. I treat individuals, groups, families, couples, adults, children and adolescents. I offer motivational training and psycho-education. My specialty areas include disorders of the self, grief, depression, post traumatic stress, addictions, mood disorders, family of origin issues, severe and persistent mental illness, eating disorders, mind body disorders, sexual identity issues and anxiety. I work with people in person, by phone or as a group trainer or speaker and welcome consultation for any of the above.
Dr. Benson is a Sarasota Psychotherapist and Counselor with her office centrally located in the heart of Downtown Sarasota. Dr. Benson also provides clinical group supervision to licensed and pre-licensed professionals in the community.

Clinical Experience:
10 years experience with In-Patient and Out-Patient Crisis Management. Treatment included severe and persistent mental illness, addiction, trauma, eating and body image disorders, self mutilation, anxiety disorders, bi-polar disorder, schizophrenia, and major depressive disorder.

10+ years experience in Private Practice

8 years of instructional teaching with Ringling College of Art & Design, Argosy University of Sarasota, Ashton University and State College of Florida.

Dr. Benson in the news:
https://www.businessobserverfl.com/article/sarasota-addiction-specialists-intensive-outpatient-programs-addiction-opioid



http://ticket.heraldtribune.com/2014/08/07/clay-dark-class-opens-pathways-light/



http://www.yourobserver.com/article/sarasota-resident-heals-art-therapy-process

https://youtu.be/V96LPgkXoek

Published
Dissertation 2013: The Effects of Expressive Arts Therapy with Teenage Girls in Rural Africa

https://drive.google.com/open?id=1N50M0czQ4D9GrR28y2qZvP3QHkTahCGY


Credentials

Licensed Mental Health Counselor with the State of Florida
Board Certified Qualified Supervisor with the State of Florida
Nationally Board Certified Counselor

Licensed Intensive Out-Patient Substance Abuse Program
Certified Addictions Professional
Certified Clinical Trauma Professional

Education
Doctor of Education in Counselor Education and Supervision:

Argosy University of Sarasota (2013)

Master of Arts in Mental Health Counseling:

Argosy University of Sarasota (2006)

Bachelor of Fine Arts in Illustration:
Ringling College of Art and Design (2001)